In today's business landscape, having a strong online presence is critical for sustainable growth and consistent lead generation. This is why many companies turn to marketing agencies for assistance. However, choosing the right marketing agency can be a daunting task, especially when there are various types of agencies that offer seemingly similar services.
Digital marketing and performance marketing agencies are two of the most popular marketing firms focusing on digital growth. However, they differ in their business models and services, which can create confusion when selecting the right partner.
So, if you're unsure about what marketing agency to contact first, read on as we delve into the key differences between performance marketing and digital marketing agencies. This will help you find the right partner for your business goals. 
The two main types of marketing agencies that specialise in digital growth are digital marketing and performance marketing agencies. While they both aid businesses in digital expansion, they differ in their business models and services offered, leading to frequent confusion between the two.
To help you be informed on all things marketing, we delve into the key differences between performance marketing and digital marketing agencies. So, read on and find the right partner for your brand goals!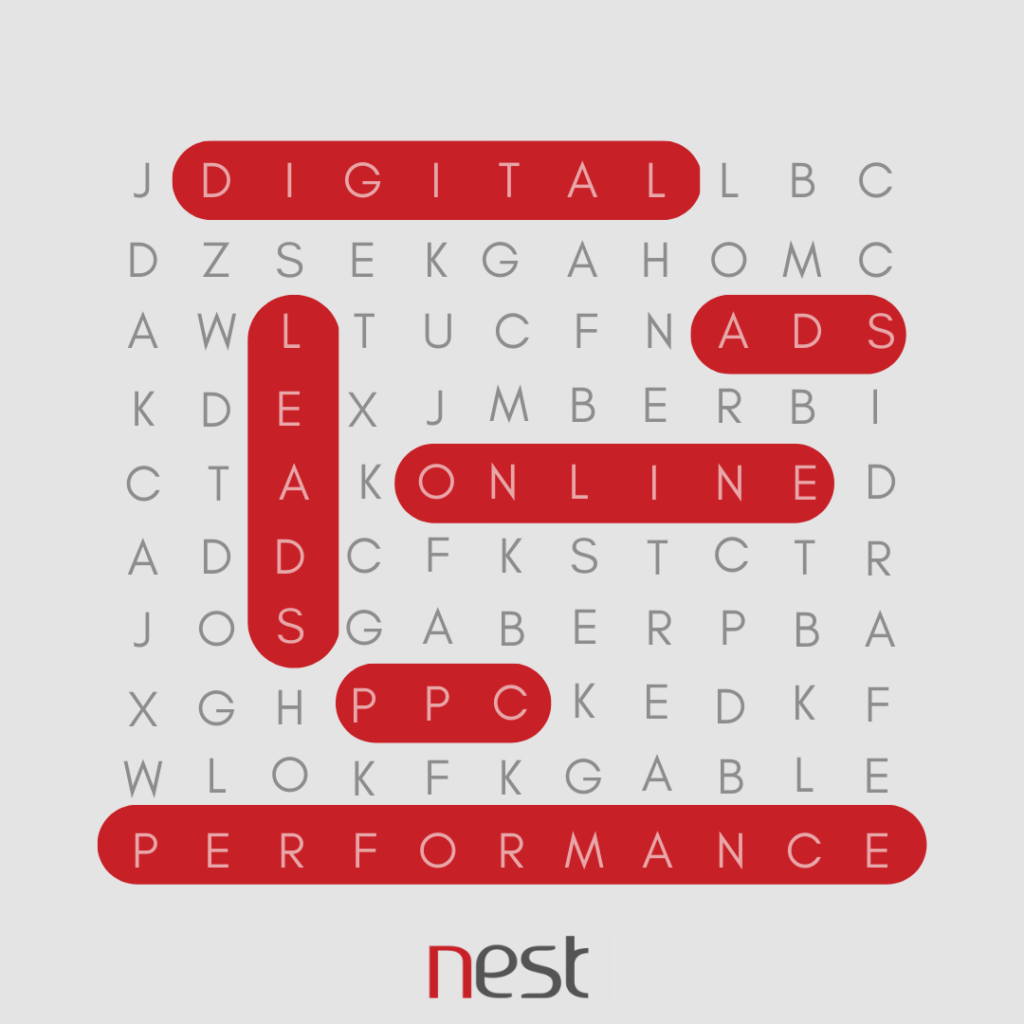 Digital Marketing Agencies
An all-round digital marketing solution
Digital marketing agencies offer a wide range of services that aid businesses in growing their online presence. These services include Branding, Market Research, Graphic Design, Content Marketing, Social Media Management, Public Relations, Email Marketing and even Search Engine Marketing & Search Engine Optimisation services. The primary goal of digital marketing companies is to help their clients establish a solid digital presence, grow brand awareness, drive website traffic, and ultimately generate more business.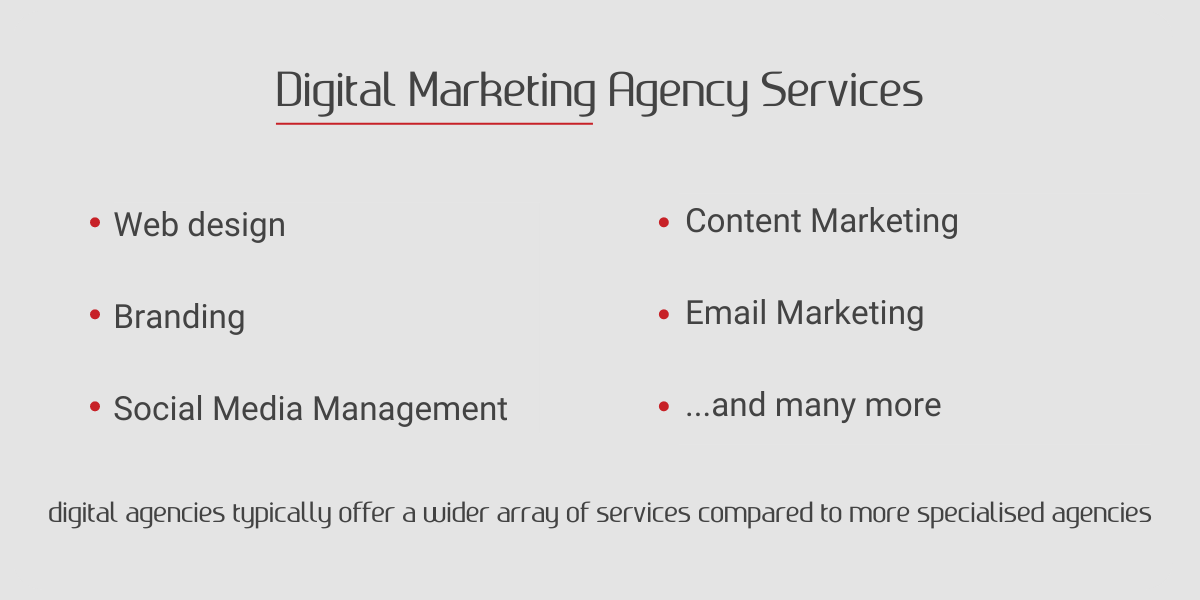 One of the main advantages of working with a digital marketing agency is its ability to provide a wide range of marketing services, allowing you to outsource many of your marketing efforts to a single company. This can be helpful for small businesses that may not have the resources or expertise to handle multiple aspects of marketing in-house.
However, it's important to note that while digital marketing agencies offer a wider range of services, they may not be as focused as single-specialisation agencies such as performance, branding, or web design agencies. This can result in a lower level of expertise in certain areas. Additionally, digital marketing agencies are typically more expensive due to their broad range of services
Performance Marketing Agencies
The solution for results-oriented businesses
Performance marketing agencies, also known as results-driven digital marketing agencies, are specialists in delivering predetermined outcomes for your business. These agencies are compensated based on their performance, and their expertise lies in specific, result-focused areas of digital marketing such as Search  Engine Marketing (SEM), Paid Social Media Marketing, Search Engine Optimisation (SEO) and Web Analytics to optimise your website and campaign performance.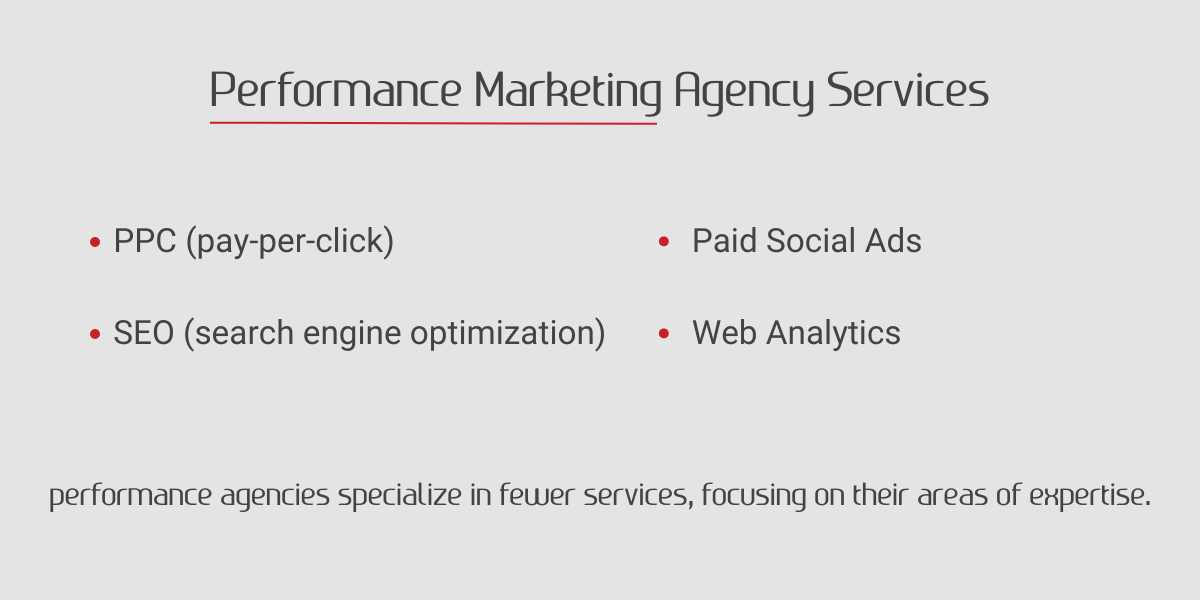 Performance marketing agencies are a more specialised type of digital marketing agency. They mostly focus on digital advertising activities that generate quantifiable results such as leads, conversions, and sales. To achieve these KPIs, performance marketers utilise data analytics to inform their marketing decisions, ensuring profitable growth and a competitive edge for their clients.
The main benefit of using a performance marketing agency is its focus on delivering results. This approach allows them to be highly efficient and knowledgeable in what they do. In general, performance marketers have a deep understanding of the latest digital tactics and technologies, ensuring superior performance.
However, performance-based agencies are typically limited in the services they offer. They may not be able to provide a full range of digital marketing services, such as branding, content marketing, or social media management. Therefore, it's crucial to ensure that the selected performance agency provides the right services for your needs.
Pros & Cons of Performance and Digital Marketing Agencies
Performance Marketing Agency
Are you wondering whether a digital marketing agency or a performance marketing agency is right for your business? The answer lies in your specific business needs. If you have an established offering and want to focus on generating leads or sales, then a performance marketing agency can help you achieve your goals. At Marketing Nest, we offer tailor-made solutions for your business needs that guarantee results.
On the other hand, if you are looking for a comprehensive digital strategy that covers a wide range of services, a digital marketing agency may be a better fit.
Don't settle for less when it comes to achieving your business goals. Here at Marketing Nest, we help you build successful marketing campaigns that drive desired results for your business. Contact us today and we'll help you take your business to the next level!
Examples of Performance Marketing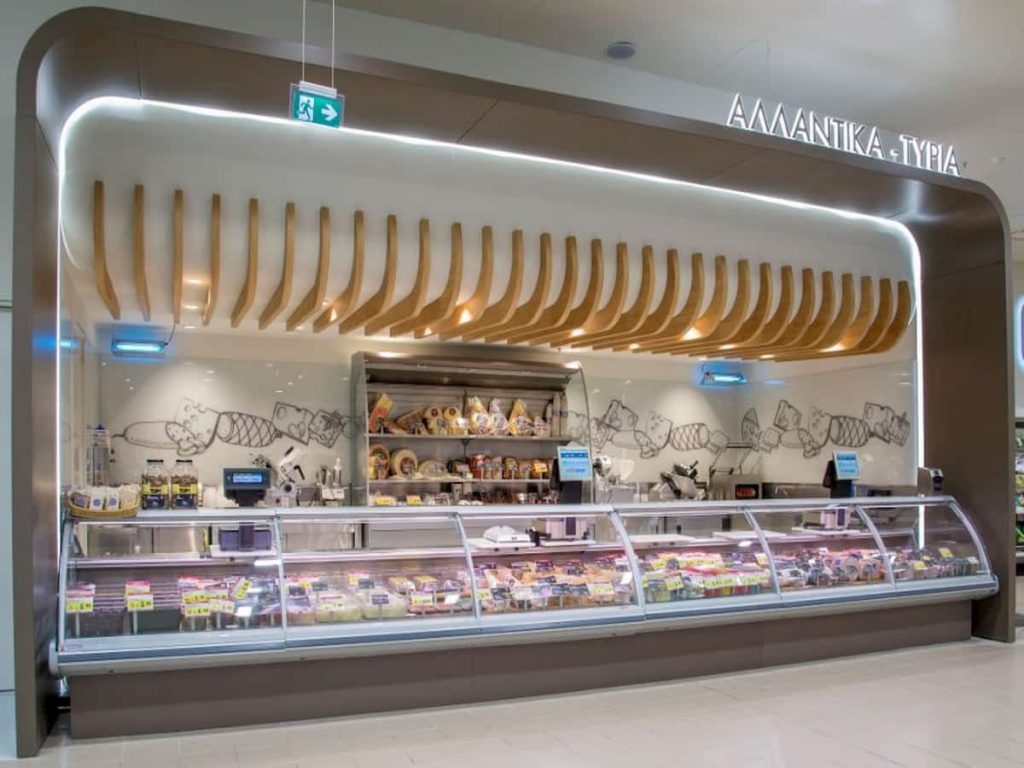 Maximising the digital presence of a leading hypermarket chain.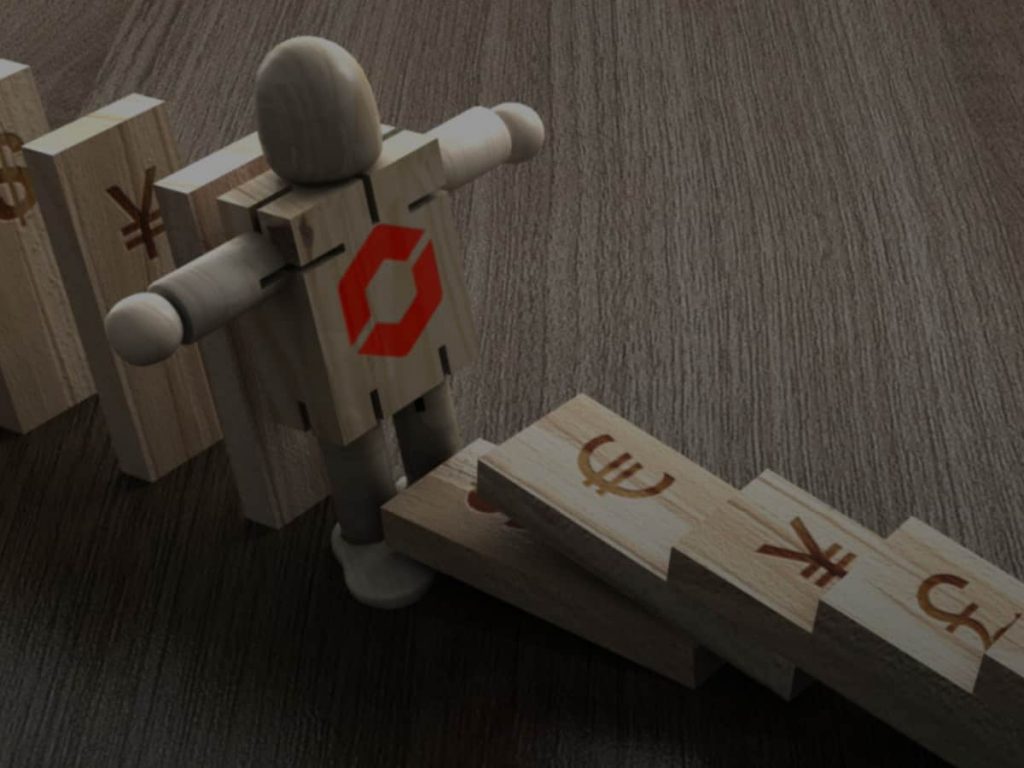 Boosting ROI for a dynamic new player in the Forex industry.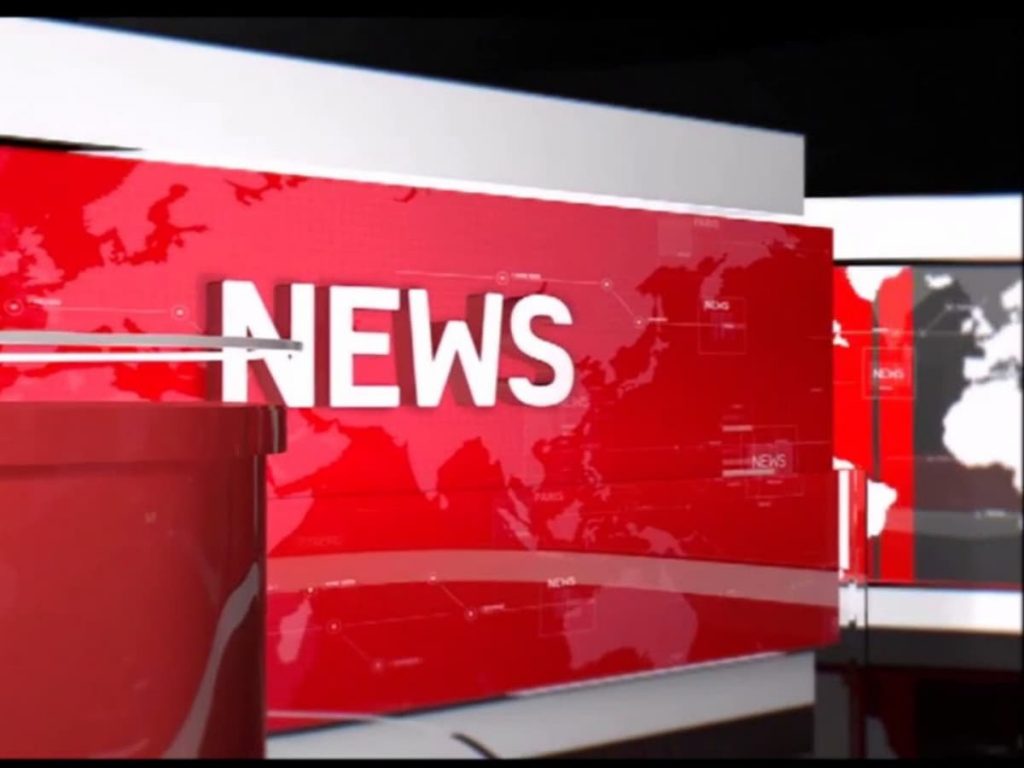 Giving an up-and-coming media portal a competitive advantage.