Search marketing strategy
that gets you
results
The success of any marketing campaign is embedded in data. And this data analysis is crucial to ensuring your marketing spend really powers the rapid growth of your business. To turn traffic to clicks and then into conversions, you need to know who has buying intent, how to attract them and what are they checking on your site. Nest's expert team can unlock this data for you.
1

We get to know your customer base

Achieving relevancy in your marketing efforts is the only way to maximise your ROI. So, we first invest solid time identifying your next customer. We figure out what they're looking for and what would make them buy from you. Our search engine marketing journey starts here.
2

We lay down clear financial goals

A winning marketing strategy can be crafted only if there are measurable goals. We set monthly revenue goals based on your current market share and plan a path that will help you get there. When considering various aspects of the search marketing strategy, we examine data points like customer acquisition costs and conversion funnels. But we never forget to humanise the numbers and think about what the data actually means for your business.
3

We analyze your current campaign

Even a largely unsuccessful campaign generates a wealth of information. We closely examine the campaign before formulating our new search marketing strategy. We take a careful look at what you've already done, what's been working well and what's been a waste of resources.
4

We streamline your paid searches

For potential clients, the user journey may end with a click, but for us this is just the beginning. That click can reveal a lot about your next customer. The click lets us track revenue back to a number of different consumer entry points – keywords, ad copy and landing pages. Also to customer metrics that will help us finetune your pay per click campaigns and boost your sales exponentially.
Our Search Marketing Toolkit
A good paid search strategy needs more than a well-thought-out campaign. It needs to move laterally across the entire spectrum of possible revenue channels and deliver with focus. In other words, a PPC campaign needs to be in two places at once.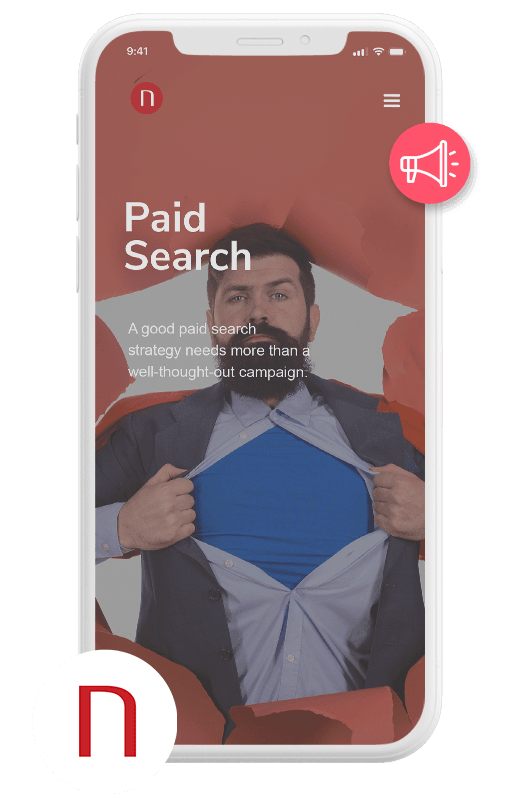 Custom search marketing strategies with great results
Our search engine marketing campaigns are all unique, but our core search principles never change. To make search marketing work for you, you need careful planning, a robust and well-timed launch, and intelligent analysis.