We are the
brave

guys
behind the

machines

.
We wake up every morning thinking about clicks and touch points, trying to remember those weird dreams we had about conversion funnels and performance display. When we get out of bed and have our morning coffee, we're a full-service search marketing agency that helps companies like yours make the most out of their organic and paid advertising potential. Basically, we spend the day doing what we love. Promoting, engaging, measuring, optimizing — you bet, we have search marketing down to a science. But we also try to figure out new and exciting ways to turn every click that comes your way into your next loyal customer. We might even get too excited sometimes. We're a little odd that way, but our clients love us.
We are firm believers that every brand deserves a place in the vast digital arena.
Our values guide how we operate as a business and how we run projects, sitting at the core of what Nest has to offer. We are passionate about what we do and have an innate need to pioneer and break new ground. This is our ethos. Above all, we remain fanatical to being transparent when it comes to the numbers and budgets, and human when it comes to partnerships and relationships.
We've got the Google Partner badge.
We're an official Google Partner agency, which means we have proven capabilities. When a new tool hits the lab, we hear about it first. Our Google Certified team has the expertise to deliver innovative search, display, video, app, and e-commerce marketing campaigns for brands.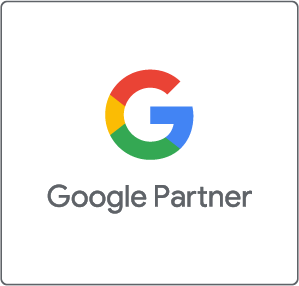 Singular
BDSwiss
Alphamega
Singular
BDSwiss
Alphamega
Trusted by successful global and local brands.
Note that being successful in today's digital transformation, there is no need to disrupt the industry you operate in. You simply need to unfold the data. You need to create a culture that respects the data that you receive through the various digital channels. The game is straight forward, the data is there to tell us exactly what we need to do to succeed. All we need to do is act on it.