Getting ready with
Google Analytics
4
Universal Analytics is being replaced by GA4 in July 2023
Be proactive and prepare for the upcoming changes now!
What is Google Analytics 4?
GA4, also known as Google Analytics 4,  is a new analytics service that allows you to monitor traffic and engagement across your websites and apps. It provides privacy-safe solutions to measure customer journeys and smarter insights to improve your marketing decisions.
Unlike Universal Analytics properties, GA4 also offers machine learning to predict outcomes, automates the discovery of insights, and makes it easy to activate those insights in Google advertising platforms, improving your marketing performance.
With Universal Analytics properties being replaced on July 1st, 2023, it's important to migrate to GA4 as soon as possible to gain access to historical data and insights as well as comply with changing privacy standards.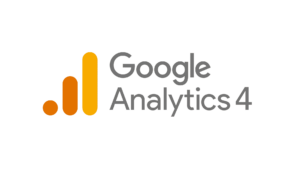 Understand your customers better
Google Analytics 4 is designed to give you a complete understanding of how your customers behave on both your website and app by using various types of data.
Its advanced machine learning features, easy-to-use reporting, and new integrations help you keep up with evolving technology and privacy standards. With GA4, you can make better marketing decisions and improve your return on investment with smarter insights.
What does it mean for you
Migrating to Google Analytics 4 means shifting from cookie-based tracking to event-based tracking. This allows you to collect data only with customer consent, and use machine learning to predict audience behaviour. By making the switch to GA4, you can gain smarter insights and predictions that can help you make better marketing decisions and adapt to evolving technology and privacy standards.
GA4 addresses rising consumer expectations, regulatory developments, and changing technology standards for user privacy
Find data gaps with machine learning
Using Google's advanced modelling technology, GA4 allows you to fill gaps in your understanding of customer behaviour when cookies and other identifiers aren't available. This provides a better picture of your audience, enabling better decision-making.
Meet your marketing goals
Many customers have seen success using GA4 to help achieve key marketing objectives like generating leads, acquiring new users, and driving online and offline sales. With GA4's advanced insights, you can optimise your marketing strategies to reach your goals.
Get more with data-driven attribution
Google's data-driven attribution models provide a better understanding of how all marketing activities influence conversions, so you don't over or undervalue a single channel. Improve your marketing strategy and get more value from your marketing campaigns.
Enhanced cross-platform analysis
The event-based data in GA4 allows for enhanced cross-platform analysis and granular engagement data, including tracking scrolls down a page. Plus, Google Analytics 4 leverages Conversion Modelling to provide valuable insights even when people opt out of sharing data.
Let a certified Google Partner help you
Migrating from Universal Analytics to GA4 can be challenging, but our GA4 services can help simplify the process. We offer GA4 migration to help you move with ease, as well as GA4 training to help you and your team understand the benefits and track event-based data.