Week 7: Exploring Ads Manager and Conducting Market Research
For the past few weeks, I've been exploring the world of paid advertising on social media alongside Margarita. She has been showing me the functionalities for creating advertising campaigns on social networks such as Instagram and Facebook. Together, we have crafted dynamic campaigns using various texts, photos and videos, allowing META algorithms to find the best variations for each user in our audience. I really enjoyed learning about META campaigns. Indeed, I used to see adverts when I was scrolling on my phone and now, I know how they are built!  It's amazing for me to discover the behind-the-scenes of social media.
Additionally, I supported Margarita in conducting market research for a potential client. This involved comprehensive keyword research utilising platforms such as Google Trends, SEMrush, Answer the Public, and Google Keyword Planner.
I'm still shadowing Margarita and she's been incredibly patient, explaining everything she does. Learning by her side is an experience I'd wish for everyone.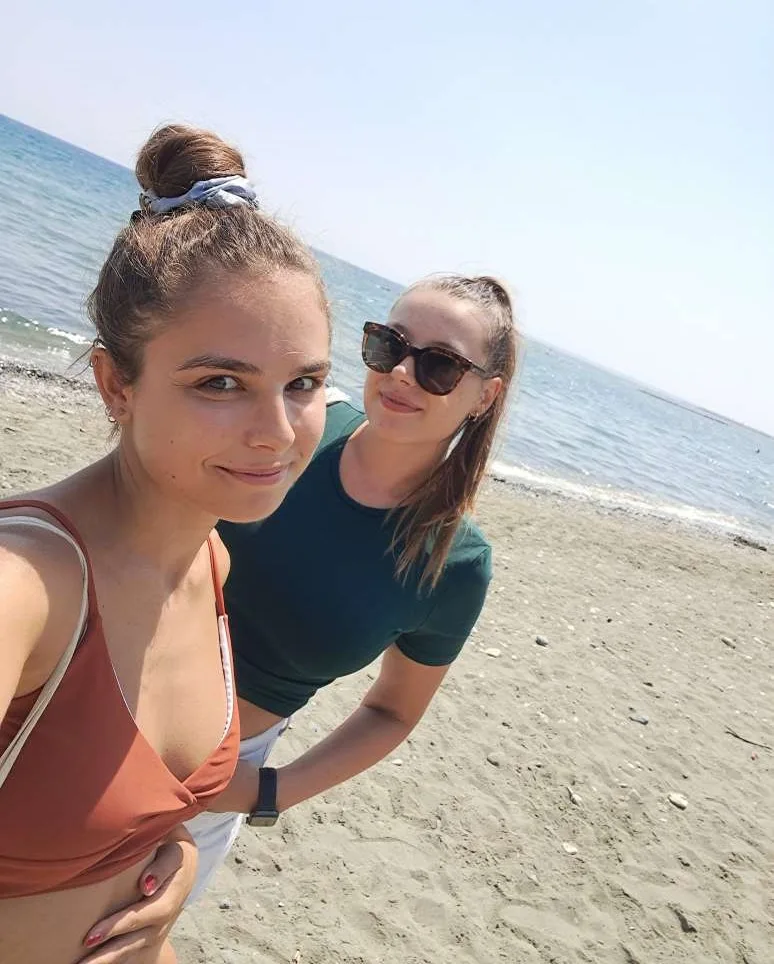 Week 8: Work and Chocolate
Let me present to you my new playground: Elementor. This platform is used to create and modify websites. For example, with Margarita, we reviewed and optimised all the agency's meta titles and meta texts for maximum effectiveness. I also successfully published this blog on the agency's website. I hope you like it by the way 😉
After all this work, we had a chocolate break which has become a tradition at the Marketing Nest office. What could be better than a chocolate break? It's the perfect fuel to get us pumped and ready to tackle more work with a happy vibe! And here's the best part: the chocolate didn't just come from anywhere, but all the way from Greece! Thanks to Angelos and Andreas, who brought back this delightful treat from a conference, our break was infused with the rich flavours of Greece, making it even more special.
Week 9: Sunny Cyprus marketing
If you're a sun lover, Cyprus life is a perfect fit! With Margarita, we ditched our regular lunch walk for a refreshing swim in the sea. Having an office near the beach is such a stroke of luck! Today, Andreas decided to join us. What a good team spirit!
At the office, Leon is currently setting up a PPC campaign for a client and asked me to conduct keyword research on various locations where the client operates. To accomplish this, I used SEMrush which not only provided valuable insights into keyword popularity but also offered crucial data on their associated costs and competition.
Week 10: Success stories: SEO in action
SEO week! This week I've been using Elementor to add new client success stories to the agency website. Working with Margarita, we crafted a success story for our clients BDSWISS and Singular as well as updated old case studies with new results. Independently, I wrote the success story for Cyprus  3X3 basketball tournaments and created a draft using Elementor, awaiting feedback from Angelos and Margarita before final publication.
Additionally, I worked with Margarita and Leon on the agency's client pitch that the team uses to present their services to new potential clients. The challenge was to highlight the agency's core services and structure the presentation around them for maximum impact.
Week 11: Campaign Optimisation
For sure, you heard about the new platform Threads launched by Mark Zuckerberg. Staying at the forefront of digital advancements, we opened an account for the agency. If Threads is a success, it is likely that the agency uses this media for different advertising campaigns for clients.
Speaking of META campaigns, just over a week ago, I assisted Margarita with the creation of advertising campaigns on social networks. Today, we engaged in the crucial process of conversion rate optimisation (CRO). This involves scrutinising each campaign's performance metrics, such as age targeting, visuals, videos, and ad copy, to identify the most effective elements. The aim is to check the results of each campaign in order to improve them and achieve optimal results at the most cost-efficient price point. This is a significant advantage of partnering with a performance marketing agency: they leave no detail unchecked in the pursuit of delivering the best possible outcomes for clients.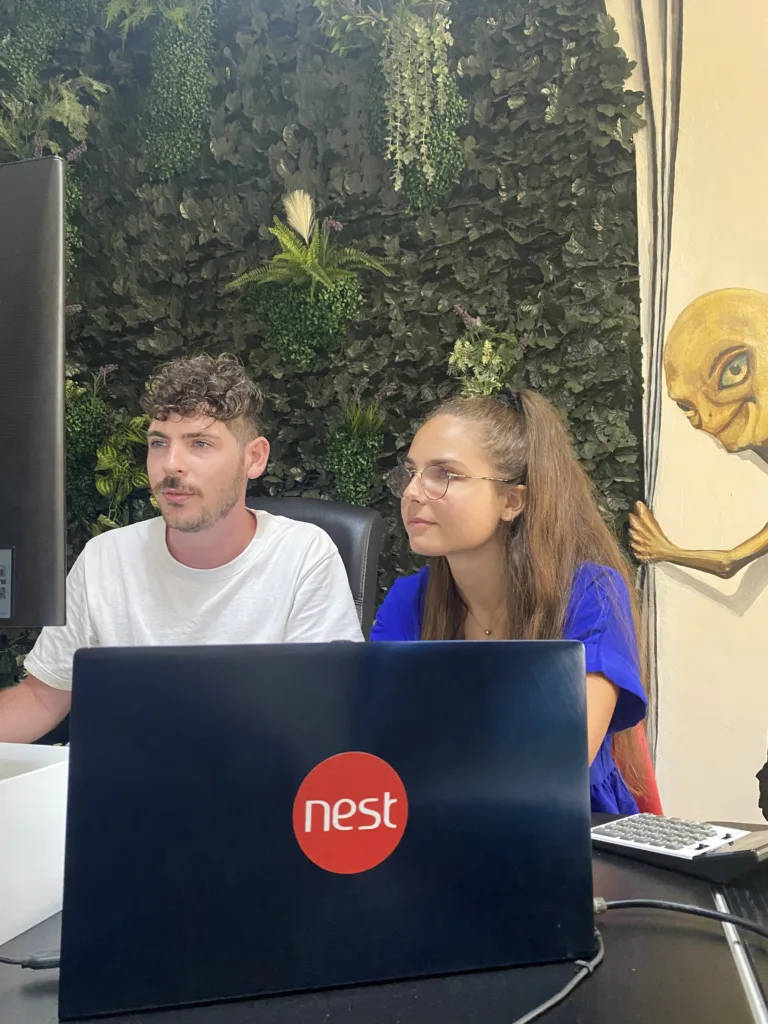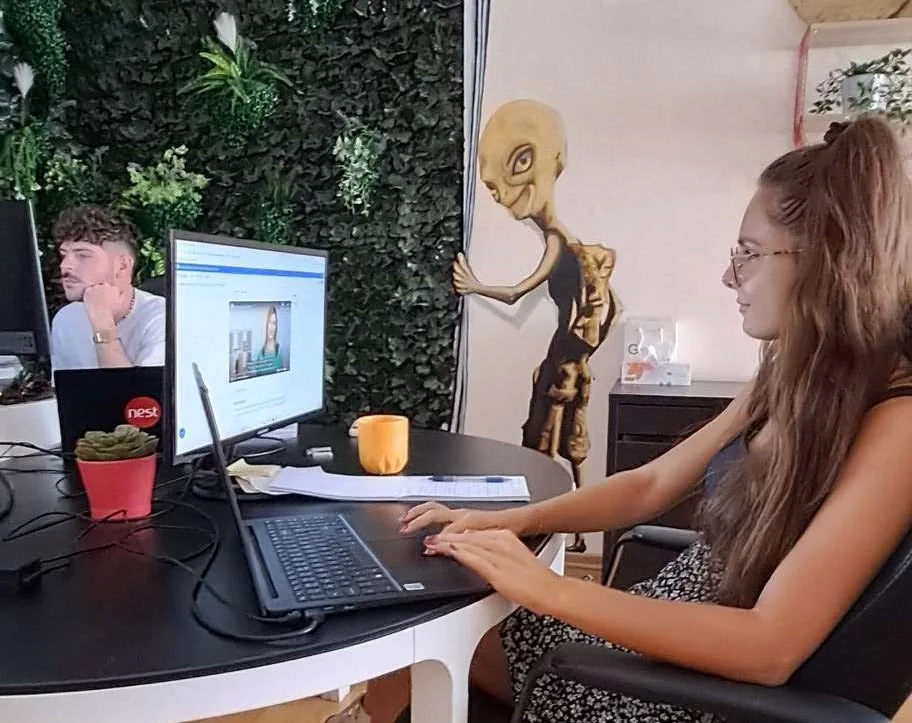 Week 12: Ongoing training
One of my week's missions was to be working on the social media part. My focus has been on identifying special dates throughout the year, which serve as excellent opportunities for engaging with the audience. So, I've created 10 draft posts that Margarita will read to give her approval.
Time has flown by in the blink of an eye, with another six weeks now behind me. I don't realise it's already been 12 weeks since I've been here! One sure thing is that this experience is wonderful. Let's make the most of it for the next few weeks and see you again for the final part of this journey.